NOOOOO this can't be true. McGosling forever
Celebrity Babies and Kids - Moms & Babies - People.com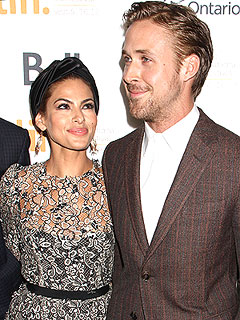 Dara Kushner/INF
The rumors are true: Ryan Gosling and Eva Mendes are expecting a baby!
The actress is pregnant, PEOPLE confirms. This will be the first child for both actors, who played parents in their 2012 drama The Place Beyond the Pines.
The stars began dating in 2011, though they haven't been photographed together since November — and Mendes hasn't been photographed in public since March.
A friend of Mendes's tells PEOPLE that while the actress had said in the past she wasn't planning to get married or have children, "with Ryan things are different … she's very independent but she's content with her partner. She finally found the person she really wants to be with."
Both Mendes, 40, and Gosling, 33, prefer to keep their relationship private, playing coy when asked about their love lives. But the expectant mom did gush about her beau's acting abilities in the March…
View original post 94 more words