Celebrity Babies and Kids - Moms & Babies - People.com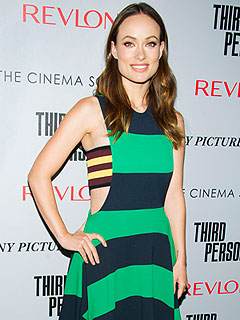 Charles Sykes/Invision/AP
What's in a name, anyway?
Olivia Wilde announced her and fiancé Jason Sudeikis's delightfully distinctive moniker for their baby boy — Otis Alexander — shortly after welcoming their son.
"He was named after Otis Redding," Wilde, 30, told PEOPLE at the New York City premiere of her new film, the dramatic romance Third Person, on Tuesday.
"I've just always been a huge fan," the new mom went on of the 1960s singer behind hits like "(Sittin' On) The Dock of the Bay." "I was a 10-year-old kid with posters of Otis Redding on my wall."
Although she's still getting into the swing of motherhood with her 8-week-old, Wilde says she's already got some newfound perspective.
View original post 133 more words